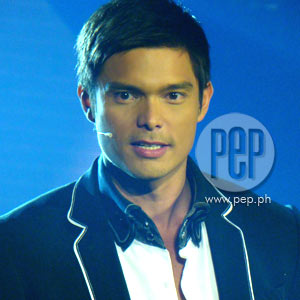 ---
Dingdong Dantes gave a double surprise to his fans during the taping of his birthday special called Dantes Peak last night, August 22, at Studio 7 of the GMA network.
Dingdong Dantes's TV special highlighted the launching of his first "bookazine" and the birth of his foundation called YES Pinoy Foundation.
In one segment of the program, several of his images portraying his dreams, his fantasies, his perception, and the reality of his life were shown to the audience. These photos were exclusively published in the first installment of YES! Life Stories-a "bookazine" produced by the number one entertainment publication, YES! Magazine.
The 29-year-old actor briefly described this project with Summit Media as "very interesting and very candid! It talks about my dreams, my fantasies, and realities of life." (Click here to read related article)
Also during the program, Dingdong allotted a special moment to the announcement of his newest endeavor-the YES Pinoy Foundation, Inc.
ADVERTISEMENT - CONTINUE READING BELOW
Dingdong said that this foundation represents his advocacies, which include the youth, education, and services. Through this charity, he will be able to help the children of the members of the Marine Corps.
As someone who has been in the reserved force of the Philippine Marines for several years, Dingdong stated, "Close kasi ako sa Marines and at the same time, advocacy ko talaga ang education ng youth. So, it's a perfect combination to give a chance sa mga naiwanan at namatayan na pamilya."
Find out more about these two new ventures of Dingdong and the celebrity friends who celebrated with him in Dantes Peak next Sunday, August 30, on GMA-7's Sunday Night Box Office.