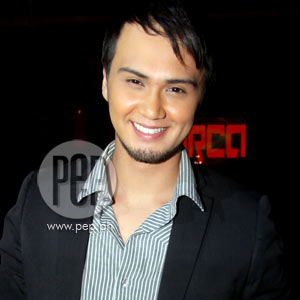 ---
Billy Crawford is very excited about his forthcoming Freedom Tour '09 concert with hiphop and R&B superstar Akon on October 23 at the Araneta Coliseum.
"There's that definitive lilt, that buoyant and catchy vibe in almost all his songs," describes the former child prodigy who carved his own niche as an equally-prolific R&B phenomenon.
Before Billy made the decision to make Manila his home base, his singles "Trackin," "When You Think About Me," "Steamy Nights," "Bright Lights," to name a few, became big hits in European countries like France, Netherlands, Belgium, Switzerland, among others.
At the time the international chart-topper began focusing on his local career, Akon's career in the U.S. soared with the launching of his second album Konvicted (2006), which featured the popular track "Don't Matter."
Billy continues, "I'm a big fan of his music, and I must admit that I've been soaking it all up and dissecting it, trying to get into its very core.
ADVERTISEMENT - CONTINUE READING BELOW
"What makes it even more organic is how he has successfully fused his West African influences with hiphop grooves. If you listen closely, it's almost like those ethnic tribal chants, magnified even more by his nasal groans and of course, those catchy killer hooks. He's found his own sound, that's for sure. And you know it because you can hear other people now trying to copy that sound."
For the Akon concert, get ready to be dazzled anew with Billy's fancy footwork and grooveworthy songs. "We're doing live music, with backup dancers and all, so it's definitely smoking!," he shares excitedly. "I'm doing most of the newer stuff from my Groove album, but I'm working on throwing in a few more from my earlier albums."
Fresh from a recent Guam trip, and last month's highly-successful Jabbawockeez stint, Billy is elated with the promising turnout of his current album sales. "For that, I have my Universal Records family to thank for going all-out with their marketing and promo efforts," he says. "Of course, it also helped that the songs, which are remakes of very popular hits, easily ring a bell."
ADVERTISEMENT - CONTINUE READING BELOW
"Come to think of it, this Akon concert has been in the works since early this year," Billy recalls. "I sure hope that it finally pushes through this time. We've all been reeling from the devastation from the past typhoons the past weeks. With a lot of compassion and camaraderie, we're slowly getting back on our feet. Meanwhile, on October 23, let's get together and have a great time with Akon at the Big Dome."
Presented by ALV Events International, OctoArts Entertainment, Tiffany Chocolates and Regal Multimedia Inc., Akon's Freedom Tour '09 is also supported by media partners Magic 89.9, Wave 89.1, RX 93.1, 103.5 MaxFM, ABS-CBN and MYX Music Channel.