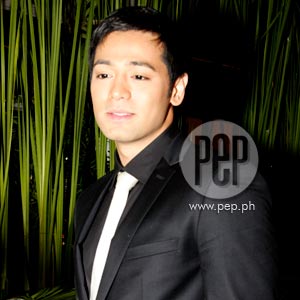 ---
The Department of Justice (DOJ) yesterday, October 22, indicted cosmetic surgeon Hayden Kho for violation of the Violence Against Women and Children Act (Republic Act 9262) in connection with the controversial sex video that proliferated in May showing Kho having sex with various women, including actress Katrina Halili.
The DOJ endorsed the filing of the criminal case to the Pasig Regional Trial Court, stating that careful assessment of the merits presented by prosecution convinced the panel tasked to evaluate the case that Hayden indeed committed a serious offense, enough to put him on trial.
Katrina's complaint against Kho stated that the video of their sexual tryst was taken without her consent. She lambasted Hayden—who at the time of their affair was widely known to the public as the boyfriend of celebrated cosmetic surgeon Vicki Belo—for breaching her trust by documenting what should have been a private moment.
Echoing Katrina's sentiment, the DOJ recommendation mentioned that Hayden's actions "clearly shows and manifests his lack of respect for women. He cannot simply justify said act with a disclaimer that the videotaping was not meant to be shown to anyone. He should own up and be responsible for his actions particularly when it affects another person's right and dignity."
ADVERTISEMENT - CONTINUE READING BELOW
OFF THE HOOK? Hayden's ex-girlfriend Dr. Vicki Belo and alleged accomplices Eric Johnston Chua, Mark Herbert Rosario, and Princess Marie Velasco were cleared by the DOJ of possible involvement in the case.
Belo, Chua, Rosario, and Velasco were considered suspects in the proliferation of the sex videos on the assumption of a conspiracy meant to humiliate Kho and embarrass all the women he slept with.
Hayden's camp argued in defense that while he owned up to recording his sexual acts, dissemination of the document was done by other parties. Fingers pointed to Chua and Rosario since the two allegedly got hold of the sex videos after they were tapped by Belo to recover the files from Kho's laptop hard drive upon discovering her boyfriend's infidelity.
The DOJ, however, asked the National Bureau of Investigation (NBI) to continue its investigation on who exactly disseminated the videos for the possible filing of a pornography case against the perpetrator.
ADVERTISEMENT - CONTINUE READING BELOW
While Katrina's camp lauded the decision, Hayden's team announced its decision to challenge the recommendation, stating that the panel failed to clearly connect Katrina's point, as indicated in her complaint, to the actual merits of the case that her counsel filed against Kho. They will also file a motion asking the Pasig RTC to suspend possible court action in spite of the DOJ ruling.