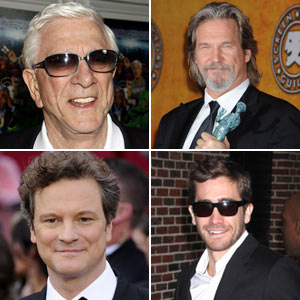 ---
LESLIE NIELSEN has died. He was 84.
The comedy actor—best known for his role in movies Airplane! and the Naked Gun series—died in his sleep yesterday as a result of complications from pneumonia last November 28 in Ft. Lauderdale, Florida.
His agent John S. Kelly confirmed the star's passing in a statement which also paid tribute to his lengthy career.
Kelly said: "We are saddened by the passing of beloved actor Leslie Nielsen, probably best remembered as Lt. Frank Drebin in The Naked Gun series of pictures, but who enjoyed a more than 60-year career in motion pictures and television."
His nephew Doug told radio station CJOB the actor was a "very caring" man who he would miss "greatly"
He said: "He just fell asleep and passed away. He was a truly nice man. A very caring, naturally funny guy in day-to-day life, not just because someone wrote something on paper for me.
"He was a very tender-hearted man. He was one of my best friends and I loved him dearly. I'll miss him greatly."
Canadian-born Leslie appeared in a number of big movies before his break into comedy, including sci-fi epic Forbidden Planet and The Poseidon Adventure in 1972.
He was married four times and is survived by his last wife Barbaree Earl and two children from his second marriage to Alisande Ullman, Maura and Thea.
ANGELINA JOLIE and BRAD PITT celebrated son Pax's seventh birthday on a river boat cruise in Paris.
The couple took the youngster and three of his siblings—Maddox, 9, Zahara, 5, and four-year-old Shiloh—on the French city's River Seine on the evening of November 28 in a chartered boat named Josephine.
ADVERTISEMENT - CONTINUE READING BELOW
Birthday boy Pax was treated to a special cake while the boat was decorated with balloons.
Despite the cold weather Pax, Maddox, Zahara, and Shiloh all seemed to have a great time although there was no sign of their two-year-old twin siblings Knox and Vivienne.
As well as celebrating Pax's birthday, earlier in the day Brad and Angelina had taken Zahara and Shiloh Christmas shopping in the French capital.
The little girls were seen trying on clothes at the Bonpoint boutique, with Shiloh picking out trousers and a pair of zebra-patterned boots while Zahara chose black suede boots and a dress.
Shiloh—who is known for her tomboy style—also picked out two sets of medieval knight's tunics for her and Pax, and also chose a large plastic alligator for Knox.
A fellow shopper at the store told People magazine: "Angelina was great. She's patient, and a very hands-on mother, making certain everything fits.
"Brad was very agreeable, absolutely polite and excellent with the girls."
JEFF BRIDGES would like to retire from acting, and be replaced by a digital version of himself.
The Tron: Legacy star plays opposite a computer generated likeness of himself in his 30s in the film, and said new technology which transposes his facial expressions and look to the character means he could theoretically quit acting, and employ his digital version instead.
He explained: "This technology means I'd never have to work again in my life and I could still make films. I can say, 'I'll lease you my image.'
ADVERTISEMENT - CONTINUE READING BELOW
"I think they'll have this ability to go, 'We're going to give you lots of money; you just come in and do all your expressions, be real, sad, happy—and that's it."'
Jeff, 60, thinks the wider possibilities of the new technology are endless and people could, in future, see hybrids made up of their favorite actors.
The Oscar-winning actor added: "In a few years they'll be able to take aspects of three different actors and make a fourth character. It's getting weird. They can say, 'Let's put Bridges in here, but I want a little Al Pacino in there—what the heck? Let's see what kind of guy we come up with.'"
To test the digital version of Jeff, the team behind Tron: Legacy asked the person who knows him best to give her opinion—his wife.
He said: "My wife was very critical of the digital image at first. She was honing in on the features of my face that she knows so well, but in the end she thought they did a pretty good job."
COLIN FIRTH doesn't feel like acting is a "job for grown-ups."
The King's Speech star is unsure if he would choose to follow a career in Hollywood if he had made the decision later in life as he only fell into the profession as a teenager who wasn't ready for adult life.
He said: "It doesn't seem very much like a job for grown-ups. I honestly don't know that I'd make the choice today to pursue it.
ADVERTISEMENT - CONTINUE READING BELOW
"Mine was the decision of a teenager who didn't want to grow up and wanted to play-act."
However, he does believe being older does make him enjoy his profession more.
The 50-year-old star told NJ.com: "I will say my age has made acting more interesting lately, because I think middle age is interesting.
"You have a past and, hopefully, a future, and thankfully that's provided some interesting material. It's given everything a new lease on life for me."
Colin also hints some of his previous movies have not been good experiences because he has not got on with his co-stars.
Asked what it is like working with people he is unsure of, he said: "Misery. Utter misery. Because you are trying to manufacture something that's supposed to be happening naturally. And I think everyone knows what that's like, in some area of life.
"If you're in sports and you're just not on form that day. Or if you're with your lover, and the chemistry is just not there. You can't make things like that happen.
"And I'll tell you, if the other people involved in the project are not that good, it doesn't make you look any better. It's quite the reverse, actually. You look your best when you're working with someone better than you."
JAKE GYLENHAAL is still amazed by his stature in Hollywood.
The Love & Other Drugs actor admits he is still left surprised that he is regarded as a star as big as older actors such as Tom Cruise or Nicholas Cage as he doesn't view himself as a leading man.
ADVERTISEMENT - CONTINUE READING BELOW
He said: "I don't see myself like a leading man at all. That's very result-oriented. I've been like that at different times in my career, but at this point I'm not. I think people look at me like that bit, but I don't.
"I've been the lead in lots of different movies but it's never been about that.
"It's funny, I was at some event for Prince Of Persia and Tom Cruise and Nicolas Cage were there. And there I was standing with them thinking 'What the hell am I doing here?' "
Jake also admitted he likes to tackle a wide variety of characters in his movies because of advice he was given by his father many years ago.
He told Total Film magazine: "My dad always says to me that the job of any artist is to disturb the comfortable and to comfort the disturbed."
ANNE HATHAWAY deals with problems in her life by putting on her "big-girl underpants" and getting on with things.
The Love & Other Drugs actress—whose former boyfriend Raffaello Follieri was jailed for four-and-a-half years for fraud in 2008—tries not to dwell on bad situations in her life but always learns from her mistakes.
Asked about difficult times in her life, she said: "You just put on your big-girl underpants and get on with it. You learn from it, and you let it go."
The 28-year-old beauty is currently dating actor Adam Schulman and though she is "happy" with the actor, she admits she doesn't find it easy to fall in love.
ADVERTISEMENT - CONTINUE READING BELOW
She explained to Australia's Sunday magazine: "I think most people who have made it to 28 can relate to finding it difficult to let love in. Finding the right person is only half the battle. It's not enough to be gifted at loving; you have to be gifted at receiving love—and that can be really tough."
Anne also admitted she wishes she could be braver and tougher when it comes to making romantic decisions.
She added: "I rush into the emotional side of things very quickly and I can be too trusting. I can be tough when I need to be, but sometimes I wish I were ballsier."