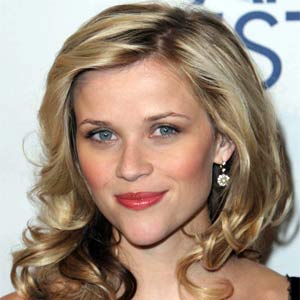 ---
Reese Witherspoon "constantly" talks about relationships.
The Oscar-winning actress—who divorced Ryan Phillippe in 2007 and ended a high-profile relationship with Jake Gyllenhaal last year—enjoys speaking about her love life and her friends' romances but she doesn't get hung-up on former partners.
She said: "I'm literally the girl who talks constantly about relationships. I hang up with one friend, and I pick up the phone and call another one. It's an ongoing dialogue all day long. I don't understand a woman who doesn't talk about love and relationships.
"You gotta be glad that you went through them, and you gotta be glad that you learned from them. You gotta learn what you want."
Reese insists she isn't ashamed to have gone through such a public divorce with Ryan and still believes in marriage.
But the 34-year-old Hollywood star isn't thinking about tying the knot with new man, Hollywood agent Jim Toth, just yet.
She added to the USA Today newspaper: "I don't have anything to hide. I don't feel shame or embarrassment for the things I've gone through. What experience have I had that millions of other women haven't had? And men, too. There's nothing rarefied about my experience. We're all just people.
"I don't think about the marriage thing as much. But it would be nice. I believe in it. I really do. It kind of redefines itself for you. I'm more clear, or realistic, about what it is. I'm definitely happy. I'm happy with all the experiences I've had. I've learned what I don't want. I've probably gotten closer to what I do want."