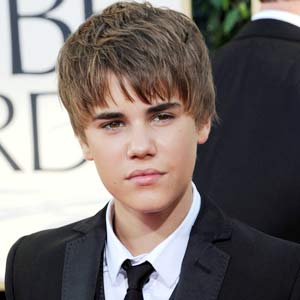 ---
Justin Bieber refused to let Selena Gomez pay for her own ice cream on a recent date.
The teen singing sensations—who were spotted holding hands at Santa Monica Pier, California, on Sunday (February 6)—stopped off for ice cream while on a romantic stroll. Justin was the perfect gentleman and insisted on paying for the 18-year-old Disney star's tasty treat.
An onlooker revealed: "Selena ordered a kid's chocolate ice cream in a sugar cone. She tried to pay with her credit card, but Justin took it from her hand and gave his card instead.
"Justin didn't order anything. They were really quiet. Honestly, they seemed like very ordinary people."
Despite the low-key setting for their first public date, 16-year-old Justin—who was recently believed to be romancing That's So Raven actress Jasmine Villegas—and Selena reportedly attracted quite a crowd of fans eager to learn whether they were a full-fledged couple.
The source added to HollywoodLife.com: "They were quite the spectacle. Everyone was whispering and snapping pics and videos with their phones."
With the pair having been spotted on a string of dates in recent weeks, Justin admitted Selena was one of his "best friends."
When asked what he should say to people who have seen the pair in an intimate setting, the "Never Say Never" hitmaker replied: "Just tell them that she's, like, one of my best friends."