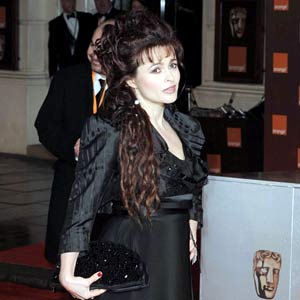 ---
The King's Speech has swept the board at this year's Orange BAFTA Awards, winning seven prizes.
Colin Firth was named Best Actor for his portrayal of stuttering British King George VI, while the Tom Hooper-directed drama also picked up Best Picture, Outstanding British Film, Best Supporting Actress for Helena Bonham Carter, and Best Supporting Actor for Geoffrey Rush.
Accepting his award, Colin, who is highly tipped for success at the Oscars later this month for the role, praised the director, giving him his "eternal gratitude."
He said: "Thank you. Thank you. I like coming here. Thank you BAFTA. Consistent with the fact that almost every important turning point in my life has hinged on the banal and the arbitrary; such things as broken kitchen appliances and unsent emails, the day in which I had to have my first meeting with Tom Hooper, I had to postpone a routine but possibly somewhat uncomfortable medical examination.
"I'm pleased to report Tom is a lot more edifying than the encounter I had been anticipating, but as the work went on it became apparent that Tom's working methods were every bit as thorough, as surprising and as effective as those of my doctor. So perhaps one never really escapes one's fate. He has my eternal gratitude."
Helena, who won the prize for her portrayal of the Queen Mother, paid tribute to the British royal family in her acceptance speech.
She said: "I should thank the royal family because they've done wonders for my career. I've had fun and I love it. I'm incredibly lucky to get this, and to get parts and dress up and then get paid loads of money for it."
Facebook movie The Social Network picked up awards in the Best Director and Best Adapted Screenplay, while Natalie Portman won the Best Actress BAFTA for her performance in Darren Aronofsky's dark ballet movie Black Swan.

However, the event at London's Royal Opera House was not without problems; Jessica Alba dropped her papers after presenting an award, while Made in Dagenham star Rosamund Pike tried to announce the winner of an award before announcing the nominees.
ADVERTISEMENT - CONTINUE READING BELOW
Full list of winners at the 2011 Orange BAFTA Awards:

Best Film: The King's Speech

Outstanding British Film: The King's Speech

Best Leading Actor: Colin Firth, The King's Speech

Best Leading Actress: Natalie Portman, Black Swan

Best Supporting Actor: Geoffrey Rush, The King's Speech

Best Supporting Actress: Helena Bonham Carter, The King's Speech

Best Director: David Fincher, The Social Network

Best Cinematography: True Grit

Best Editing: The Social Network

Best Production Design: Inception

Best Costume Design: Alice in Wonderland

Best Sound: Inception

Best Visual Effects: Inception

Best Make-up and Hair: Alice in Wonderland

Outstanding debut by a British writer, director or producer: Chris Morris, Four Lions

Best Original Screenplay: David Seidler, The King's Speech

Adapted Screenplay: Aaron Sorkin, The Social Network

Film Not In a Foreign Language: The Girl with the Dragon Tattoo

Animated Movie: Toy Story 3

Best Original Music: The King's Speech

Short Animation: The Eagleman Stag

Short Film: Until The River Runs Red

The Orange Rising Star Award: Tom Hardy

Academy Fellowship: Sir Christopher Lee

Outstanding British Contribution to Cinema: The Harry Potter films