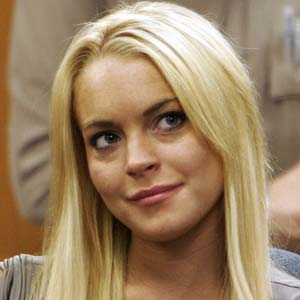 ---
Lindsay Lohan has been told she will be going to jail if she accepts a plea bargain for her grand theft felony charge.
The troubled actress appeared at a Los Angeles courthouse yesterday (February 23) for a hearing focusing on the accusation that she stole a $2,500 necklace from upmarket jewelry store Kamofie & Company, in Venice, California.
Lindsay, who has pleaded not guilty to the charge, was informed by Judge Keith Schwartz that she can expect to serve a prison sentence if she accepts the deal offered to her by the District Attorney, details of which were not revealed.
He said: "Miss Lohan there are a couple of things you need to understand so there is absolutely no misunderstanding about anything dealing with this case.
"I never met you before the last court appearance, you never met me. One of the things about me is that I treat everyone the same. I don't care you are Lindsay Lohan versus John Doe or Jane Doe.
"I'm just going to tell you a couple of things that if the case settles in this court will happen. This case does involve jail time. Period. If this case is resolved in front of me—you are going to jail. Period.
"Now there may be an issue as to the amount of time that you go to jail and that's why a judge has discretion in sentencing. But if it settles here I don't want you under any apprehension, you will be going to jail."
Before the hearing started, the judge met in his chambers with the Machete star's attorney Shawn Chapman Holley and prosecutor Danette Meyers to discuss the plea bargain, and admitted he came away with the impression Lindsay was not interested in taking it.
Judge Schwartz set a new court date for March 10, and at that hearing Lindsay must either accept the plea bargain, or plead not guilty or guilty to the grand theft felony charge.
ADVERTISEMENT - CONTINUE READING BELOW
If she pleads not guilty, her case will go in front of another judge for a preliminary hearing and then she will face trial over the alleged necklace theft.
The 24-year-old blonde—who is free on $40,000 bail—was also warned by Judge Schwartz that if she pleads guilty or no contest to the charge, then he could rule that she is in violation of her earlier driving under the influence (DUI) order.
Lindsay has always insisted she never stole the necklace and was told she could borrow the piece of jewelry by the store owners in return for publicity.