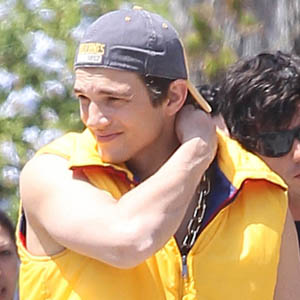 ---
The Last Airbender swept the board at last night's Golden Raspberry Awards.
After picking up the main unwanted accolade—dubbed the Razzie—of Worst Picture, the 3D movie was also awarded Worst Screenplay, Worst Supporting Actor for Jackson Rathbone's appearance, and Worst Eye-Gouging Misuse of 3D, while M. Night Shyamalan took home the Worst Director prize.
However, the fantasy film wasn't the only movie to pick up multiple awards at the 31st Annual Golden Raspberry Awards, which were held at Los Angeles' Barnsdall Gallery Theatre.
Sex and the City 2—which was critically panned when it hit cinemas last summer—took home the Razzie for Worst Prequel, Remake, Rip-Off or Sequel, while its leading ladies Sarah Jessica Parker, Kim Cattrall, Cynthia Nixon, and Kristin Davies were given the collective nod for Worst Actress and Worst Screen Ensemble.
John Wilson, founder of the awards, said: "It was released in the middle of a period of American history when everyone's scrounging not to lose their homes.
"And these women are riding around in Rolls-Royces, buying expensive shoes and just throwing money around like they're drunk."
Elsewhere, Ashton Kutcher picked up the award for Worst Actor in recognition of his roles in Killers and romantic comedy Valentine's Day, while Jessica Alba took home Worst Supporting Actress for quadruple blunders in Little Fockers, Machete, Valentine's Day, and The Killer Inside Me.
2011 GOLDEN RASPBERRY AWARDS FULL LIST OF WINNERS:
Worst Picture: The Last Airbender
Worst Actor: Ashton Kutcher (Killers and Valentine's Day)
Worst Actress: Sarah Jessica Parker, Kim Cattral, Kristin Davis and Cynthia Nixon (Sex and the City 2)
Worst Screen Couple/Ensemble: The entire cast of Sex and the City 2
Worst Supporting Actor: Jackson Rathbone (The Last Airbender)
Worst Supporting Actress: Jessica Alba (Little Fockers, Machete, Valentine's Day, and The Killer Inside Me)
Worst Screenplay: The Last Airbender
Worst Prequel, Sequel, Remake or Ripoff: Sex and the City 2
Worst Eye-Gouging Use of 3D: The Last Airbender
Worst Director: M. Night Shyamalan (The Last Airbender)
ADVERTISEMENT - CONTINUE READING BELOW