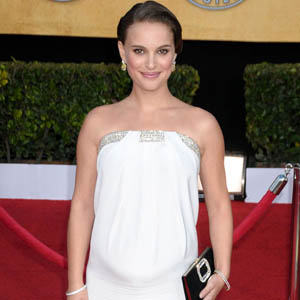 ---
There were no major surprises at today's 83rd Academy Awards as most of the expected winners went home with their Oscar trophies.
The King's Speech, a film about England's King George VI's quest to find his voice, was the biggest winner with four major awards, including Best Picture and Best Director for Tom Hooper.
The four winners in the acting categories are all first-time Oscar winners: Colin Firth, Best Actor for The King's Speech; Natalie Portman, Best Actress for Black Swan; Christian Bale, Best Supporting Actor for The Fighter; and Melissa Leo, Best Supporting Actress for The Fighter.
These four have also won the Golden Globe, the Screen Actors Guild, and most of the critics' awards.
The King's Speech, which had the most number of nominations at 12, also won Best Original Screenplay for David Seidler.
The Social Network, on the other hand, won three awards including Best Adapted Screenplay for Aaron Sorkin.
Inception won four technical awards., includine Best Cinematography and Best Visual Effects.
The Best Live Action Short Film award went to God of Love, directed by Luke Matheny. One of its producers is Filipino-American Stefanie Walmsley.
The 83rd Oscar Awards was hosted by Anne Hathaway and James Franco, who was also nominated this year in the Best Actor category for his performance in 127 Hours.
Some of the presenters included Tom Hanks, Kirk Douglas, Mila Kunis, Justin Timberlake, Josh Brolin, Javier Bardem, Helen Mirren, Russell Brand, Reese Witherspoon, Hugh Jackman, Nicole Kidman, Matthew McConaughey, Scarlett Johansson and Marisa Tomei.
Also, Cate Blanchett, Kevin Spacey, Amy Adams, Jake Gyllenhaal, Oprah Winfrey, Billy Crystal, Robert Downey Jr., Jude Law, Jennifer Hudson, Halle Berry, Hillary Swank, Annette Bening, Hillary Swank, Kathryn Bigelow, Jeff Bridges, Sandra Bullock and Steven Spielberg.
Performers included Randy Newman, Mandy Moore, Zachary Levi, Gwyneth Paltrow, Celine Dion, and the P S22 Chorus.
ADVERTISEMENT - CONTINUE READING BELOW
The complete list of winners at the 83rd Academy Awards:
Best Picture - The King's Speech
Best Actor - Colin Firth (The King's Speech)
Best Actress - Natalie Portman (Black Swan)
Best Director - Tom Hooper (The King's Speech)
Best Supporting Actor - Christian Bale (The Fighter)
Best Supporting Actress - Melisa Leo (The Fighter)
Best Original Screenplay - David Seidler (The King's Speech)
Best Adapted Screenplay - Aaron Sorkin (The Social Network)
Best Foreign Language Film - In A Better World (Denmark)
Best Animated Feature - Toy Story 3
Best Cinematography - Wally Pfister (Inception)
Best Film Editing - Kirk Baxter & Angus Wall (The Social Network)
Best Visual Effects - Ken Ralston, David Schaub, Carey Villegas, & Sean Phillips (Inception)
Best Original Song - "We Belong Together" (Toy Story 3)
Best Original Score - Trent Reznor & Atticus Ross (The Social Network)
Best Sound Editing - Richard King (Inception)
Best Sound Mixing - Gary A Rizzo & Ed Novick (Inception)
Best Art Direction - Robert Stromberg & Kare O'Hara (Alice In Wonderland)
Best Costume Design - Coleen Atwood (Alice In Wonderland)
Best Makeup - The Wolfman
Best Documentary - Charles Fergusson & Audrey Marrs (Inside Job)
Best Live Action Short Film - Luke Matheny (God of Love)
Animated Short Film - The Lost Thing
Best Documentary Short Film - Strangers No More