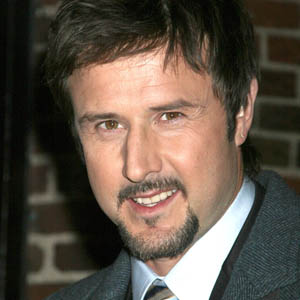 ---
David Arquette was rushed to a hospital after being injured in a head-on collision in Los Angeles yesterday (March 4).
The Scream 4 actor—whose separation from former Friends star Courteney Cox Arquette was announced last October—reportedly swerved to avoid a car that stopped suddenly and crashed into a black SUV driving in the opposite direction.
According to TMZ, David—who was driving a silver Cadillac—was spotted lying on the ground bleeding at the scene before being rushed to hospital by ambulance.
The passenger-side airbag in the SUV was deployed in the incident, while the hood of David's car was damaged.
David, 39, left the Betty Ford rehab facility in California at the end of January after four weeks of treatment for "alcohol and other issues" and revealed he was hoping to rekindle his relationship with Courtney.
David—who has a six-year-old daughter, Coco, with the 46-year-old actress—said: "I'd love for it to work out. We truly love each other with all our hearts. Whether it's as friends or as husband and wife, I know that I'll be with her my whole life.
"I want her to be happy. If me being the best person I can be doesn't make her happy in a partner, in who she needs, whatever she's looking for, that's still to be answered.
"She's my best friend, and I love her with all my heart."