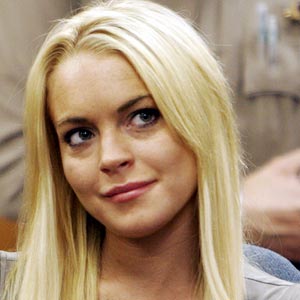 ---
Lindsay Lohan's lawyer has met with her judge in a bid to keep her out of jail.
The troubled star is due in court later today (March 10) to say if she will take a plea bargain in her alleged felony theft of a $2,500 necklace from jeweller Kamofie & Company.
Her lawyer, Shawn Holly, met with Los Angeles Superior Court Judge Keith Schwartz—who is hearing the case—and Deputy District Attorney Danette Meyers yesterday (March 9) in a bid to convince them to revise their plea deal of six months jail time.
A source told website Radaronline.com: "Holly is trying to use the fact the jewelry store owners sold the surveillance video of Lindsay to keep her client out of jail, or at least consider greatly reducing the six months that the District Attorney is seeking for probation violation."
Earlier this week, it was reported that Kamofie & Company had sold the CCTV footage of Lindsay in the store on the day of the alleged theft for profit, which has been claimed could work to her advantage.
A source said earlier this week: "The owners of the store's credibility is on the line, and going to be scrutinized. The price of the necklace is going to be revisited again.
"For Lindsay to be charged with a felony, the necklace had to be priced at over $900.
"Holley has an excellent argument that the owners could have inflated the price of the necklace to the authorities."
If Lindsay doesn't take a plea deal, her case will proceed to trial, and she will face a much longer sentence if found guilty, as she will be classed as a repeat offender.
The 24-year-old star's legal troubles all stem from a 2007 Driving Under the Influence arrest. In January she completed a 90-day court- ordered stay in rehab.
ADVERTISEMENT - CONTINUE READING BELOW