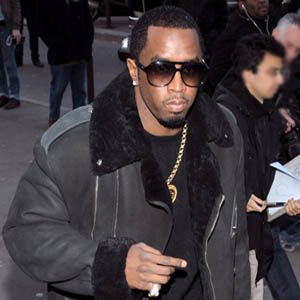 ---
P. Diddy has been crowned the wealthiest artist in hip-hop, with a fortune of $475 million.
The "Hello Good Morning" rapper beat Jay-Z—who has an estimated wealth of $450 million—to claim the top spot in a list compiled by Forbes magazine.
The rapper and producer's wealth is fuelled by his Sean John clothing brand, Bad Boy Worldwide record label, and his vodka brand Ciroc—a joint venture with drinks brand Diageo—which generates his largest profit.
Diddy—who has humble roots—recently splashed out on his son, Justin, buying him a £250,000 limousine for becoming an Honors student, but insists none of his seven children are spoiled by wealth.
He said: "Justin has turned himself around so I wanted to treat him. Maybe he will use the car for special occasions like on a first date, but like all my kids, he prefers the simpler things than the expensive things. Simple tastes."
Although Diddy has the most accumulated wealth, Jay-Z was the highest earning hip-hop star of 2010, making some $63 million—more than double the $30 million taken by Diddy.
Jay-Z's accumulated wealth is from his 50 million album sales, tour revenue, 40/40 nightclub chain and a stake in the Basketball team New Jersey Nets.
Third on the list was producer Dr. Dre, with $125 million, although his net worth is expected to increase when he makes a comeback this year.
In joint fourth and fifth place are rapper and entrepreneur 50 Cent, and Bryan Birdman' Williams, the founder of hip-hop label Cash Money records, who are worth some $100 million each.
Forbes Magazine's five wealthiest hip-hop artists:
1. P. Diddy
2. Jay-Z
3. Dr. Dre
4. 50 Cent
5. Bryan 'Birdman' Williams