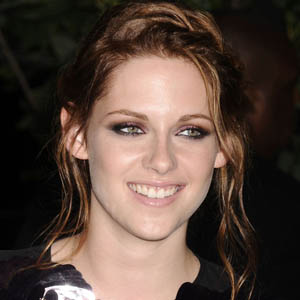 ---
The cast of Twilight were evacuated yesterday (March 11), due to a tsunami warning.
An 8.9 magnitude earthquake and 23-foot tsunami hit Japan yesterday morning, causing mass devastation and signalling warnings as far as the opposite side of the Pacific Ocean, including Vancouver Island in British Columbia, Canada, where The Twilight Saga: Breaking Dawn was being filmed.
All cast and crew including Kristen Stewart and Taylor Lautner were safely taken off the island, though some were left shaken and worried by the warning.
Tinsel Korey, who plays Emily Young in the film series, tweeted: "They're evacuating us 4 a tsumnani warning. If this this is my last my tweet. I love you. The end. Hugz. (sic)
"If this is the moment. Then I've lived a good life. And I'm thankful 4 everything I've been given. 1 love. :) (sic)."
When accused of overreacting by some of her followers, Tinsel replied: "I'm not trying 2 b dramatic!!! I'm just saying my peace. This is my truth right now (sic).
"Everything is fine. And we ending up getting all of our work done after all :) (sic)."
The earthquake and aftershocks have led to tsunami warnings being issued in over 50 countries in the Pacific and areas of northeastern Japan have been devastated by the disasters. A death toll presently stands in the hundreds, but is expected to increase as the full magnitude of the situation becomes clear.