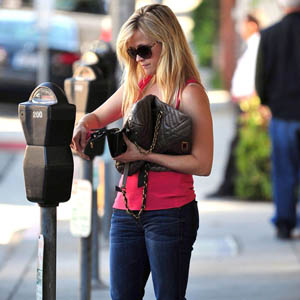 ---
Reese Witherspoon is planning an "intimate" wedding to Jim Toth on March 26.
The Walk the Line actress—who announced her engagement to the Hollywood agent in December—is reportedly working with celebrity event maestro Yifat Oren to plan a small "Southern-themed" ceremony with around 100 guests at her sprawling estate in Ojai Valley, California.
A source explained: "The Southern theme reflects her roots. Candles and flowers, mostly roses and calla lilies, will be everywhere in white and soft pastels for an intimate feel.
"Reese knows exactly how she wants the wedding to be. Comfortable, but very classy and incredibly romantic."
The 34-year-old star—who has two children, Ava, 11, and Deacon, 7, from her seven-year marriage to actor Ryan Phillippe—is determined to get her special day right, after concluding she didn't know what she wanted at her first nuptials.
The source added to National Enquirer magazine: "Reese feels that when she planned her wedding to Ryan, she was too young and didn't really know what she wanted. This time, she's certainly getting it all right."
However, Reese is finding it difficult to find the perfect dress for the occasion.
The source said: "She has a hard time choosing because she wants refined glamor but also wants to show off her great figure."