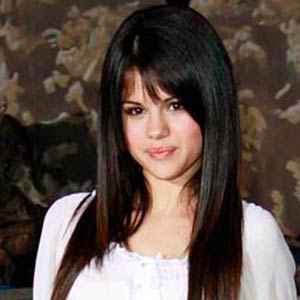 ---
Selena Gomez doesn't like it when Justin Bieber grows a moustache.
The 18-year-old singer—who was recently pictured kissing and holding hands with the "Baby" hitmaker—admitted that she prefers her rumored boyfriend clean-shaven.
When asked whether she minds it when Justin lets his facial fuzz grow, she answered: "I actually don't.
"You've got to commit [to growing a moustache]. You can't just be like, 'Let me do a little one.'"
Talking on Sirius XM's radio show The Morning Mash, she also gave her opinion on "soul patches"—small areas of hair on the chin—saying she isn't a fan of them either.
She admitted: "I don't like that."
Earlier this week, the pretty brunette said she has known the 17-year-old singer for two years and revealed they met through her mother.
She said: "His manager called my mom, who's my manager."
The Who Says star won't confirm whether she and Justin are in a relationship or not but was also happy to admit that she is close to him because he "understands" the pressures of fame.
She told US talk show host David Letterman: "I'm blushing! He's been in my life for so long and it's just nice to have someone who understands what you're going through."