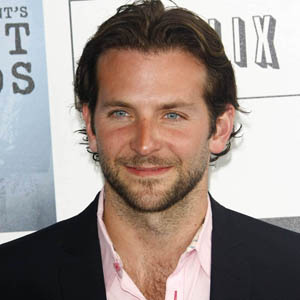 ---
Bradley Cooper and Renee Zellweger have reportedly split up.
The actor and actress have parted ways after less than two years together, according to UsMagazine.com.
After being photographed dining together in New York in July 2009, the duo were spotted kissing in Spain in early August but have been secretive about their relationship ever since.
However, earlier this week, Bradley put the spotlight on his rumored partner during his appearance on U.S. show Inside the Actors Studio, pointing her out in the crowd before she stood up to a round of applause.
Now multiple sources have said that the Limitless star and the 41-year-old actress are no longer a couple but neither of their representatives would comment.
Both stars have been married in the past, with Renee's union to singer Kenny Chesney and Bradley's to actress Jennifer Esposito both ending in less than six months.
Bradley, 36, recently admitted he realized his marriage "wasn't right" soon after tying the knot.
ADVERTISEMENT - CONTINUE READING BELOW
He said: "It was just something that happened. The good thing is, we both realized it... Sometimes you just realize it.
"It just wasn't right. It's interesting... things happen!"
However, the hunk wouldn't say that the experience put him off matrimony for good.
He said: "Making any declarative statement like that is a joke."