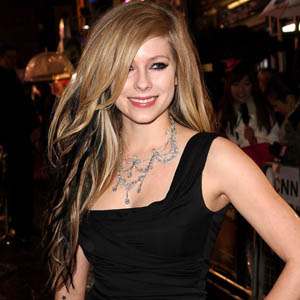 ---
Avril Lavigne would marry again.
The "What the Hell" hitmaker—who split from rocker Deryck Whibley in July 2010 after four years of marriage—insists her previous experience hasn't put her off tying the knot again one day in the future.
Asked if she would consider marrying again, Avril—who is now dating reality TV star Brody Jenner—said: "It's all about love and I make that my number one priority. One day I would hope to have kids and do that whole thing. Right now, I'm very focused on my career, my album, my tour and naturally, when that happens for me next, yeah I'll go for it."
The 26-year-old singer feels "grateful" to still have a good relationship with Deryck, 31, and was happy to work with him on her new album, Goodbye Lullaby.
She told US TV talk show host Chelsea Handler: "We're not doing each other but yes, we're friends. I really respect him as a person and as an artist, so it's all good."
ADVERTISEMENT - CONTINUE READING BELOW
Avril recently admitted she speaks to Deryck "all the time" and is grateful she can always rely on him for support.
She said: "Deryck is very inspiring to me. He's so talented, and I really look up to him. I call him all the time, like, 'Yo, I've got a music question. Help me.' He has such a kind heart and he's so smart. We're there for each other."