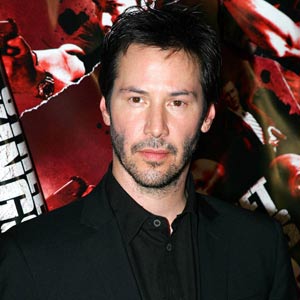 ---
Keanu Reeves says it was "horrible" being accused of fathering a fan's children.
The Henry's Crime star was accused of being the dad of at least one of Canadian woman Karen Sala's four adult children. Although DNA tests proved she was lying, Keanu admits it was still an awful experience.
When asked what the craziest thing a fan has done to him, Keanu told UsMagazine.com: "Accuse me of being a father. I had to go to court. It was horrible. I didn't do it. I'm not the dad."
In 2009, Karen claimed Keanu used hypnosis and disguised himself as her ex-husband to impregnate her.
The 46-year-old actor had been advised to take a paternity test by his attorney when Karen went to court in Ontario, Canada, to claim he owed her child support payments.
She had asked for $150,000 per month in child support—retroactive from June 1988—and $3 million a month in spousal support, retroactive from November 2006.
Keanu has always maintained he never met the woman.