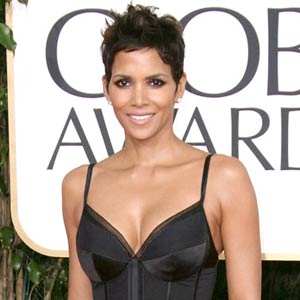 ---
Halle Berry is "not the marrying kind."
The 44-year-old actress—who was previously wed to US baseball player David Justice and singer Eric Benet and has a three-year-old daughter Nahla from a past relationship with model Gabriel Aubry—thinks she has made a lot of "wrong choices" in her personal life and believes she would have been much happier if she had never walked down the aisle.
She said: "I wish I had known then that I was not the marrying kind. It would have saved me a lot of time, heartache and grief over the years.
"I made all the wrong choices when it came to love. I have been an idiot."
The Monster's Ball star thinks her bad luck in love is because of a lack of a good paternal figure in her life growing up, which led her to embark on unhealthy relationships.
She explained in an interview with The Sun newspaper: "My father left us when I was young and that did affect my life. If I had a good father in my life, growing up, then I do not think I would have made the mistakes I made. I would not have been lost in love.
"I would have had a good role model and known what to look for.
However, Halle—who is now romancing French actor Olivier Martinez—has accepted her past and learned from her mistakes.
She added: "Now, it is like a gift to myself—seeing more clearly and making better decisions."