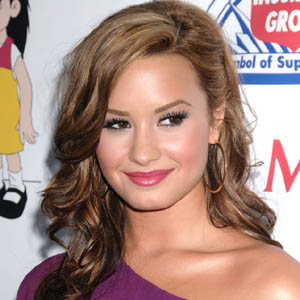 ---
Demi Lovato suffers from bipolar disorder.
The 18-year-old singer-and-actress—who announced she was quitting her Disney show Sonny With A Chance last Tuesday (April 19)—underwent three months of treatment, until January, for an eating disorder, and while in the residential clinic discovered that she was bipolar.
She told People magazine: "I never found out until I went into treatment that I was bipolar.
"Looking back it makes sense.
"There were times when I was so manic, I was writing seven songs in one night and I'd be up until 5.30 in the morning.
"I feel like I am in control now where my whole life wasn't in control."
The teen star is now dedicated to helping other people as a result of her time in a clinic.
She said: "What's important to me now is to help others."
Demi recently revealed she felt "proud" of Welsh actress Catherine Zeta-Jones, who recently underwent treatment for Bipolar II disorder.
She wrote on twitter: "I don't know Catherine Zeta-Jones personally but what she has decided to do it SO brave.. And SO difficult but worth it... I'm proud of her."