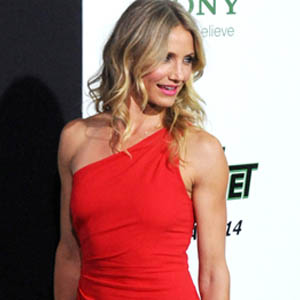 ---
Cameron Diaz is reportedly set to wed Alex 'A-Rod' Rodriguez.
The stunning actress has been dating the baseball star for around a year, and the sportsman is now ready to make things official after being introduced to her mother Billie.
A source said: "Alex is very loving toward Cameron and protective of her. She loves that he's such a family man."
According to America's InTouch magazine, the sportsman—who has introduced Cameron to his two children, Natasha, six, and three-year-old Ella, from his marriage to Cynthia Scurtis—has been shopping for an engagement ring at upmarket New York jewellers' shops.
Cameron proved her commitment to Alex and his daughters by recently moving to Miami to be closer to them.
Although she may now be considering marriage, the 38-year-old beauty has previously claimed she is in no rush to settle down.
When quizzed about her thoughts on marriage and children, Cameron—who has dated a string of Hollywood hunks, including Justin Timberlake, Jared Leto, Matt Dillon—said:
"What about it? If I say, 'This is how I'm going to live my life,' I am closing myself off to all these other possibilities. I'm the kind of girl who likes to be open to every possibility, who is open to all my options."