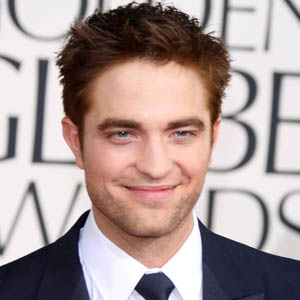 ---
Robert Pattinson used to pretend he knew the British royal family when he first went to the U.S.
The Water for Elephants star—who was born and raised in London, England—has never met any of the monarchy, but continues to be surprised people believe that he has, just because he comes from the U.K.
Speaking on Jimmy Kimmel Live, Robert said: "I don't think I've ever met them. I used to tell people when I came to the States that I did. They believed me!
"Five or six years ago when I first used to come to Los Angeles, there weren't many English people, now there are like a million and people still believe me."
The 24-year-old actor continues to travel between Canada, the U.S., and the U.K. for work, and manages to do so with restricted luggage—although he still loses things.
He joked: "I have three bags. Luckily I wear the same thing every single day. But I still manage to lose things."
Robert stars alongside Reese Witherspoon in his new movie Water for Elephants about a man who works in a travelling circus during the U.S. depression.
He says he was not scared about working with any of the big animals on the set because he has never been hurt by one.
He revealed: "I worked with everything, everything we could think of.
"I guess because I've never been hurt by an animal I just innately trust them.
"It's completely idiotic."
Animal lovers will not think so!