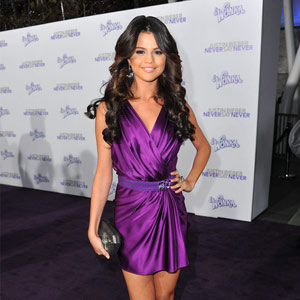 ---
Selena Gomez doesn't like "hiding" her relationship with Justin Bieber.
The former Wizards of Waverly Place star won't hold back from falling in love with her teen heartthrob boyfriend, but knows they have to be restrained with each other when they appear in public.
She told Seventeen magazine: "I don't like hiding. I do like to keep certain things to myself, but at the end of the day, I'm 18, and I'm going to fall in love.
"I'm going to hang out with people, and I'm going to explore myself, and I'm OK with that."
Selena initially got online death threats from young fans of "Baby" hitmaker Justin when they first stepped out together at this year's Oscars in February and while this was disturbing, she said she can also relate to having a teen crush.
Speaking of another teen heartthrob, who starred in High School Musical, she joked: "Are you kidding me? I'm still thinking Zac Efron's my husband.
"But I do see the passion that a lot of these girls have, and it's beautiful. I love it. I really do. It's special."
The actress and singer also said despite them both having busy schedules, she'd love to see more of country singer Taylor Swift.
She added: "I'd love to go on vacation with Taylor. I've been able to fly to Nashville to see her, and she'll come to Los Angles a lot, but it'd be nice to get away.
"I've known Taylor for over three years now, so we're at the point where we just get each other."