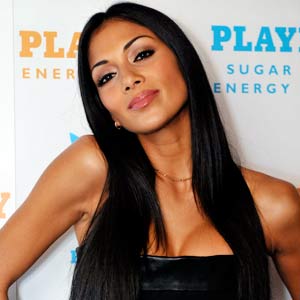 ---
Nicole Scherzinger has been confirmed as the host of the US version of The X Factor.
The 32-year-old singer will work on the show alongside Welsh presenter Steve Jones, music boss Simon Cowell has revealed, and he says the pair will be a "great" combination.
Simon added: "These two are going to be great together. I have always wanted Steve to work with us; I think he is a real star.
"Nicole is fantastic. I loved working with her on the UK X Factor last year. She is gorgeous and super-talented."
The "Poison" hitmaker—who worked on the UK show as a temporary judge during the audition phase—is "thrilled" at the development and "excited" to be working with newcomer Steve.
She added: "I am thrilled to be asked by Simon Cowell to host The X Factor. I loved working alongside Simon on the UK show and cannot wait to see what he has in store for the U.S. I'm so excited to work with Steve Jones and help discover astounding talent from across the country."
So far Simon has confirmed singer Cheryl Cole and record producer L.A. Reid will join him on the show as judges, and Paula Abdul is expected to be confirmed as the fourth when auditions begin.