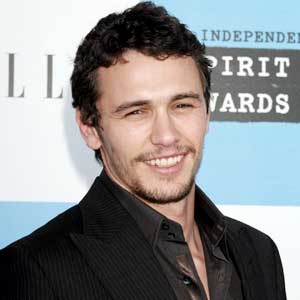 ---
James Franco has graduated from New York University, which everyone refers to as just NYU.
The 127 Hours actor —who was dressed in a traditional purple robe and black mortarboard—joined his peers at the university's Tisch School of the Arts to receive a Master of Fine Arts diploma in filmmaking earlier today (May 18).
James has already gained a degree in creative writing from Columbia University.
He has also studied poetry at Warren Wilson College in North Carolina, and fiction writing at Brooklyn College.
Most recently, the 33-year-old actor was accepted into the University of Houston's doctoral programme in literature and creative writing.
He is also working towards a PhD in English from the prestigious Yale University.
Meanwhile, James has announced plans to study at the Rhode Island School of Art and Design and will be teaching film classes—advising students on how to modify poetry into short movies—at New York University later in the year.
However, he isn't the only star to receive a degree this week.
On Monday (May 16), Oscar-winning actor Denzel Washington accepted an honorary degree from the University of Pennsylvania in front of 5,000 graduates.
Addressing the crowd, he said: "It's a little overwhelming and out of my comfort zone.
"I had to come exactly because I might make a fool of myself.
"I've found that nothing in life is worthwhile unless you take risks. Nothing."