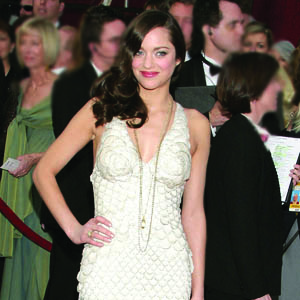 ---
Marion Cotillard has given birth to a baby boy.
The Inception star and her French actor-director partner Guillaume Canet became parents to a son last night (March 19).
They named him Marcel.
A source revealed: "Mother and baby are fine."
The 35-year-old Oscar-winning actress, who gave birth in Paris, and Guillaume, 38, are also said to be "very happy" with the new arrival.
No other details about the tot or the delivery were available at the time of this writing.
The couple first met when they starred with each other in the 2003 movie Love Me If You Dare, but only started dating in 2007.
Recently, Marion admitted she loved her life as an actress because she gets to live out her dreams.
The French star is was the first person to receive an American Oscar for a foreign language film when she won the Best Actress accolade for her role in 2007's La Vie En Rose.
ADVERTISEMENT - CONTINUE READING BELOW
She once said: "I live as a girl who had big dreams and who is lucky enough to live those dreams while continuing to dream—while at the same time living a real life.
"I don't want to be someone else.
"And I'm not going to let my job take me away from myself.
"I'm not going to be haunted or disturbed."