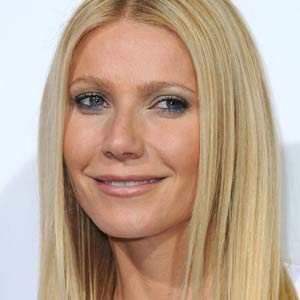 ---

Gwyneth Paltrow's record deal discussions have "fizzled out."
The 38-year-old actress—who has daughter Apple, seven, and son Moses, five, with husband Coldplay singer Chris Martin—impressed industry chiefs with her portrayal of a troubled country singer in the recent movie Country Strong.
But Atlantic Records is now said to have cooled in its initial interest to get her to record for them.
A source told the New York Post newspaper: "Atlantic bosses were very interested, and [Atlantic owner] Lyor Cohen was very supportive.
"But then the talks halted and the deal fizzled out.
"There was a rumor that Paltrow wanted $1 million to sign, but that is a ridiculous figure.
"Atlantic is still interested in signing her."
It is believed Gwyneth is currently focusing on her acting career and promoting her new cook book, but her spokesperson insists she hasn't ruled out making a record.
The representative said: "Atlantic was not the only company pursuing her, and she still has not decided if she wants to record an album. It is still something she is considering."
Earlier this year, Gwyneth—who has showcased her musical abilities on TV drama Glee—performed at the Oscars, singing a rendition of nominated song "Coming Home" from Country Strong.
She also had a duet with Cee Lo Green at the Grammy Awards, with the pair performing a version of his hit "Forget You."
At the Oscars last month, the 38-year-old blonde revealed she wanted to work with Jay-Z—who she and Chris are close friends with.
She said: "I think Jay-Z and I would be a good combination. He is a genius—and I'm his biggest fan."