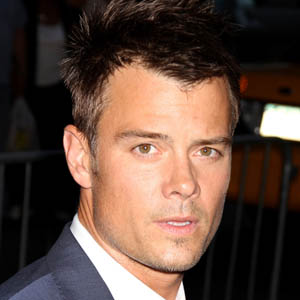 ---
Josh Duhamel is returning to All My Children.
The Transformers actor will reprise his role of conman Leo du Pres—who was presumed dead in a waterfall accident in 2002 although his body was never found—for a cameo in the long-running TV show for at least one episode.
The show's executive producer Julie Carruthers said in a statement: Everyone at All My Children is thrilled and excited to welcome Josh back to Pine Valley. The appearance of Leo is sure to be one the highlights of the season."
During this three-year stint on the show, Josh received four Daytime Emmy nominations and won the prize for Best Supporting Actor in 2002.
As well as appearing on All My Children, Josh recently revealed how he and wife Fergie are keen to have kids of their own in the near future.
The 27-year-old heartthrob—who wed the Black Eyed Peas singer in 2009—said: "We're hoping to start a family soon, so you also have to think about who's going to have your wife's back, and who's going to be good with the kids. These sorts of things come into play. I think as you get older, you start to appreciate what real friendship is and how rare it can be."