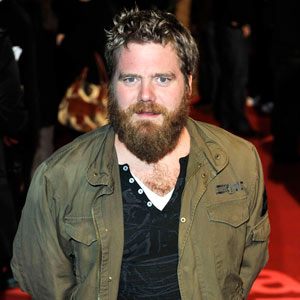 ---
Ryan Dunn was reportedly twice over the legal alcohol limit when he crashed his car.
The Jackass star—who died when his Porsche veered off road, crashed into a tree and burst into flames on Monday (June 20)—had a blood alcohol level of .196, nearly two-and-a-half times the legal limit in Pennsylvania which is set at .08.
According to TMZ.com, West Goshen Police Chief Michael Carroll added no drugs were found in his system.
He said: "No other substances were found in his blood other than alcohol."
Hours before the incident—which also killed his friend Zachary Hartwell—Ryan posted a picture of him drinking in a bar.
Meanwhile, Ryan's 31-year-old Jackass co-star Bam Margera has revealed he thought of the star as his "best friend."
He said: "It was the worst phone call I ever got in my life waking up to that. I've never lost anybody that I cared about. It's my best friend.
"He was the happiest person ever, the smartest guy. He had so much talent, and he had so many things going for him. This is not right, not right."