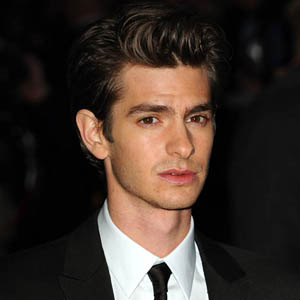 ---
Andrew Garfield is dating Emma Stone.
The British actor—who split with girlfriend of three years Shannon Woodward in May—became close to the flame-haired beauty on the set of The Amazing Spider-Man in which they both star and they have since been "hooking up."
A source told Us Weekly: "They haven't gone public, but he's told his friends. They got close during filming and have been hooking up."
The 27-year-old star—who plays the titular character in the forthcoming Marvel comic movie prequel—broke up with the Raising Hope actress after filming on The Amazing Spider-Man took up so much of his time.
A source said: "They drifted apart as Andrew got deeper into filming The Amazing Spider-Man; he literally never saw her.
"Shannon is telling people they're on a break but they haven't spoken to each other in weeks."
However, he has previously insisted his life is dull and he would never change because of his new-found Hollywood fame.
He said: "There's nothing interesting about my life.
"Like, I'm not stumbling out of clubs at four in the morning, you know? So there's absolutely no reason for that to happen."