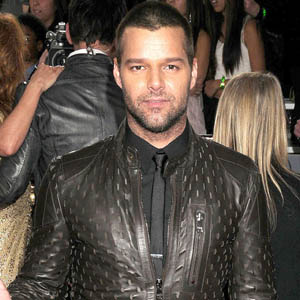 ---
Ricky Martin's dad told him to be "free and happy" after he told him he was gay.
The singer—who became a dad to twins Matteo and Valentino through a surrogate mother in August 2008—ended years of speculation about his sexuality in 2010 when he came out as homosexual in a statement on his website.
Although he was worried about telling his parents Nereida and Enrique—who divorced when he was two—about his lifestyle, they were fine with him being gay.
Ricky said: "My parents had known for a long time. I was worried about their reaction when I told them, but my dad said, 'Come here and give me a kiss. Then go out there and be free and happy.'
"It was more difficult to come out to my family than it was to the world."
The "Livin' la Vida Loca" singer also revealed the strong bond he has with his father was his biggest influence in his quest to be a parent himself.
He added to Britain's Hello! magazine: "My own dad was such a good father that I wanted to pass that on to my own children. I've always wanted to be a daddy. It is the most amazing thing that has happened in my life."