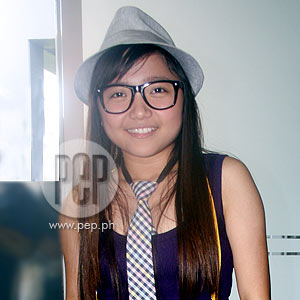 ---
The rumor about Pinay international singing sensation Charice being a member of the group Illuminati has been denied by Charice herself.
Illuminati is a Latin word, plural form of illuminatus, which means "enlightened."
It is used to refer to a purported conspiratorial organization which acts as a shadowy "power behind the throne," allegedly controlling world affairs through present day governments and corporations.
The object of Illuminati is to take control of the world.
Charice finally addressed the issue about being an Illuminati by posting this message on her official Twitter account:
"...bakit naman ako magiging member? porket kanta ko po'y Pyramid, member na? hehehe. pero ayon.. hindi po," she said.
After the release of her hit song "Pyramid," where she had to do the pyramid sign, she was said to be part of the group.
Pyramid or eye is a symbol or sign of Illuminati.
Charice tweeted again at 4:13 a.m. of July 20 regarding the issue.
She said, "What's up with these news and people saying about Illuminati?! Again, I am NOT part of it. So just please, get a life and grow up. Thank you."