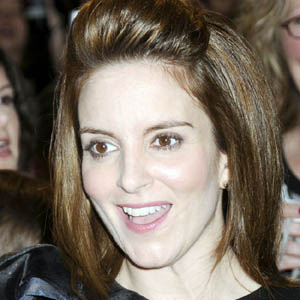 ---
Tina Fey has become a mother for a second time.
The 30 Rock actress—who already has a five-year-old daughter, Alice, with composer husband Jeffrey Richmond—gave birth to a baby girl on Wednesday (August 10), her representative confirmed to People magazine.
The couple have called their new daughter Penelope Athena.
Before she announced her pregnancy, Tina revealed she felt guilty about Alice not having a brother or sister.
Writing in her memoir Bossypants, she said: "I thought that raising an only child would be the norm in Manhattan, but my daughter is the only child in her class without a sibling. Most kids have at least two.
"Who will be my daughter's family when my husband and I are dead from stress-induced cankers? She must have a sibling."
And while she loves being a mother, Tina has previously spoken of the difficulties of juggling child rearing with the demands of her career.
She said: "I never really believed it before, but when you have a child, there really aren't enough hours in the day to do anything.
"Basically, any free time that isn't spent looking after our daughter or working goes to sleeping."