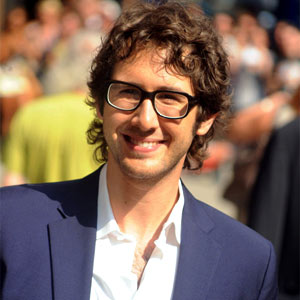 ---
Josh Groban is set to join the cast of the US version of The Office.
The singer-and-actor has reportedly been lined up to star as the brother of Ed Helm's character Andy Bernard in the long-running NBC comedy series, according to Deadline.com.
The role will be the 30-year-old musician's first major TV acting stint since he appeared in Ally McBeal 10 years ago. He recently starred in the movie Crazy, Stupid, Love alongside The Office main character Steve Carell.
James Spader was added to the cast of the show earlier this year for its eighth season—which is scheduled to premiere on the US network on September 2—in the role of Robert California.
The 51-year-old actor played the part in the final episode of series seven, in which he was interviewed for the Scranton branch manager's job.
Paul Lieberstein, The Office executive producer, previously explained the production team are "thrilled" James is set to star as Robert again.
He said: "James will reprise his role as Robert California, this uber-salesman that has a power to convince and manipulate, like a high-class weirdo Jedi warrior.
"James has an energy that is completely his own, and The Office has no tools for dealing with this guy. We're thrilled he's joining our cast."