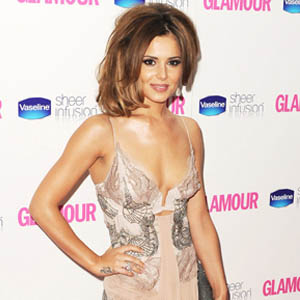 ---

Cheryl Cole is reportedly moving into will.i.am's Hollywood home.
The Girls Aloud singer—who has not been seen in public following revelations her ex-husband Ashley Cole bedded a string of women days before they were thought to have reconciled—is set to reside with her manager when she is in America because she is "sick" of staying in Los Angeles hotel rooms.
A source close to the "Parachute" hitmaker told the Sunday Mirror newspaper: "Cheryl is sick to death of staying in hotels when she's in LA.
"She's seen some great houses. But she is worried about being lonely when her mum and brother Garry aren't around.
"Will suggested she move in with him while she gets settled and has even said she is welcome for all of her stay."
Will's home contains a recording studio, which will enable the 28-year-old stunner to sample some songs with the Black Eyed Peas singer.
A source added: "By staying at Will's she'll be able to play around with tracks with him. Cheryl was hesitant at first but then realized it made perfect sense."
Will and Cheryl recently spent some quality time on holiday in the south of France—and the 36-year-old uploaded a picture of himself and the brunette beauty—whose maiden name is Tweedy—to his twitter account.
He also tweeted: "Its me and the "Tweety Nird" in Cannes, France... Me and Cheryl Cole in the south of France having fun. (sic)"
ADVERTISEMENT - CONTINUE READING BELOW
But he later corrected himself, adding: "My last tweet I had a typo. I put "tweedy nird" but meant "tweedy bird." B and N are close...ooops. (sic)"