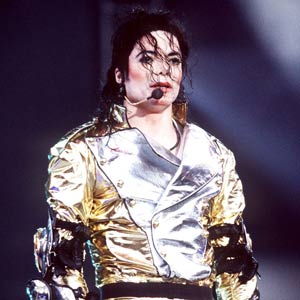 ---

Michael Jackson's estate is reportedly set to donate $30 million to Katherine Jackson and his three children.
According to court documents, co-executors John Branca and John McClain are seeking the court's permission for the estate to fund the Michael Jackson Trust to benefit his mother and three children—Prince Michael, 14, Paris, 13, and nine-year-old 'Blanket'—according to TMZ.com.
Consent is also being sought to sell the family home in Hayvenhurst Avenue in Encino, California.
Katherine is thought to be keen to offload the house—which was valued at $4.15 million in 2010, but it has since undergone extensive renovation work—and she wants the estate to purchase another abode for her and the three children.
The family have moved out of the house and are now living in a leased Calabasas home that is for sale for about $10 million—and Katherine is thought to be lining up a number of possible properties to live in.
ADVERTISEMENT - CONTINUE READING BELOW
Michael's estate—which had generated $310 million by the end of last year since the singer's death in 2009—benefitted financially from the release of his posthumous concert film This Is It and is thought to have reduced debt obligations by more than $90 million.
According to the documents, some creditor claims remain open but the deadline for filing against the estate has passed.
In a report produced by the executors containing a detailed account of the finances since the singer's death, it said: "For a number of reasons, including without limitation, pending litigation and a pending estate tax audit, the estate is not yet in a condition to be closed."
A hearing for the judge's approval is planned for September 28.