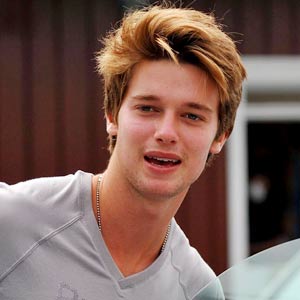 ---

Arnold Schwarzenegger's son wants to follow in his father's footsteps and become a movie star.
The bodybuilder-turned-Terminator actor's eldest son, Patrick, is already a male model, and hopes it will one day lead him to the big screen.
He told Women's Wear Daily (WWD): "I've wanted to do some sort of acting stuff down the line. But working as a model is a good way to get comfortable in front of the camera. [Agency] L.A. Models is setting up a lot of cool stuff for me now. Hopefully, that will keep jumping."
The 17-year-old is already being noticed in Hollywood, thanks to a huge image of him on a billboard on Sunset Boulevard advertising Hudson jeans. Patrick says his mother, Maria Shriver, and father—who are currently divorcing—are very proud.
He added: "They loved it. They support anything I do and I support anything they do. That's how it is."
Meanwhile, Arnold has announced plans to release his autobiography next year.
The former Governor of California has reportedly been working on the memoirs for over a year and they may even include details of his recent breakup with Maria, after she discovered he fathered a 13-year-old child with their housekeeper, Mildred Patty Baena.
Aside from Patrick, Maria and Arnold have three other kids, namely, Katherine, 21, Christina, 19, and 13-year-old Christopher.