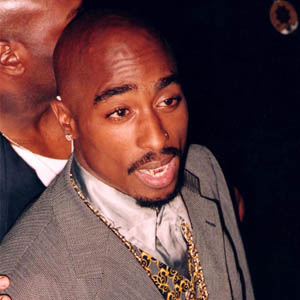 ---

Two porn companies are locked in a battle for the rights to a newly discovered Tupac Shakur sex tape.
A five-minute video has surfaced which allegedly shows the rapper walking into a room with his trousers around his ankles before receiving oral sex from an unidentified woman.
The website YouPorn has already made a $150,000 offer for the footage, according to its founder Corey Price.
According to TMZ.com, the unnamed seller is unhappy with the bid, claiming it is "way too low."
The seller is currently in negotiations with a second site willing to pay more, but only if it can screen the tape first.
The footage was filmed during a house party in 1991.
It features a shirtless Tupac, with a drink in one hand and what is thought to be a marijuana cigarette in the other, singing and dancing along to one of his own unreleased songs and engaging in conversation with Money B from rap group Digital Underground, while the woman continues the act.
ADVERTISEMENT - CONTINUE READING BELOW
Tupac died from injuries sustained in a drive-by shooting in 1996. He was 25 years old.