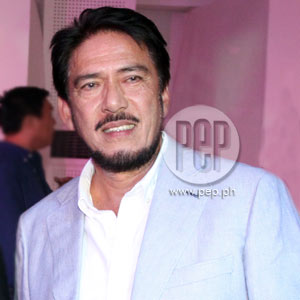 ---
Senate Majority Leader Tito Sotto criticized the Department of Health (DOH) for leading the country early this week in welcoming the symbolic seven billionth baby in the world.
According to the senator, the DOH and the United Nations Population Fund (UNFPA) were sensationalizing the overpopulation issue in order to hasten their bid to pass the Reproductive Health (RH) bill.
The news report by The Philippine Star likewise said that Senator Sotto was convinced that the strategy was a scheme by the RH bill supporters to discourage people from bearing more children.
Just recently, the United Nations (UN) had called on world leaders to face the challenges of the booming world population, which has reached seven billion at present.
According to Senator Sotto, the strategy was meant to deceive the public and make people believe that the world was overpopulated.
"That's misleading...so what if we reach 10 billion, even 20 billion, they should not pretend to know more than God," The Philippine Star of November 2 quoted Senator Sotto as saying.
The senator/actor/TV host, a vocal critic of the RH bill, added that out of the country's 94.9 million population, about 313 people could be accommodated per square kilometer.
He compared the Philippines to the tiny state of Singapore, which has a population ratio of 19,000 persons per square kilometer.
SENATOR PIA CAYETANO BACKS THE UNFPA REPORT. Last November 2, Senator Pia Cayetano defended that the World Population Report 2011 of the UNFPA is crucial to the debate on the RH bill.
Cayetano, one of the principal sponsors of the controversial bill and the chair of the Senate committee on health and demographics, said that the challenge for the government facing the overpopulation is to assure each individual, especially the poor, with equal opportunities.
In a separate news article by The Philippine Star yesterday, November 3, the senator said that the RH bill is not the only means to solve the nation's problems.
ADVERTISEMENT - CONTINUE READING BELOW
She emphasized that "it holds the key to empowering Filipino couples to access family planning education and services which, in turn, would allow them to plan the number and spacing of their children and ultimately chart their own well-being and future."
Senator Cayetano likewise reacted to news items citing a Pro-Life website's post, arguing that the world population of seven billion could fit in the state of Texas, with each family owning a house with a little yard.
"There's no sense in computing how many billion people could physically fit into the state of Texas if only to downplay the findings of the UN Report. This simplistic argument only highlights the RH bill critics' disconnect with reality," says senator Cayetano.
She added, "There's no time to peddle illusions when the government's urgent concern is to address social and economic realities and meet the basic needs of millions of poor families in our country."