Reelectionist Senator Vicente "Tito" Sotto celebrated his successful senatorial bid in the 2016 Philippine election last night, May 15..
According to partial and unofficial election results, Senator Sotto ranks third among the senatorial candidates who made it to the Magic 12.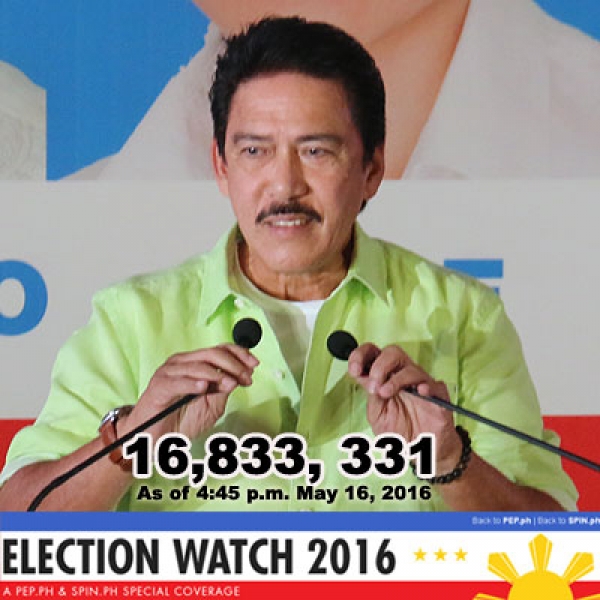 His daughter Ciara Sotto posted on Instagram a family photo taken during their private dinner party.
She wrote in its caption, "SOTTO FAMILY DINNER #familyislove #sottovictorydinner"
Vico Sotto, who also won a seat in the council of Pasig City's first district, also came to the family gathering.
Vico is the son of Vic Sotto with ex-girlfriend Coney Reyes.
Other Sotto family members who were present in the gathering: Vic and his wife Pauleen Luna, Oyo and his wife Kristine Hermosa, Gian and his wife Joy Woolbright.
PAULEEN PROUD TO BE PART OF THE SOTTO FAMILY. Meanwhile, Vic's wife Pauleen was thrilled about the victory of Senator Sotto, who's now on to his third term in the Senate.
On Instagram, she proudly captioned her photo with Vic, Senator Sotto, Helen Gamboa, and other Sotto family members as "my family."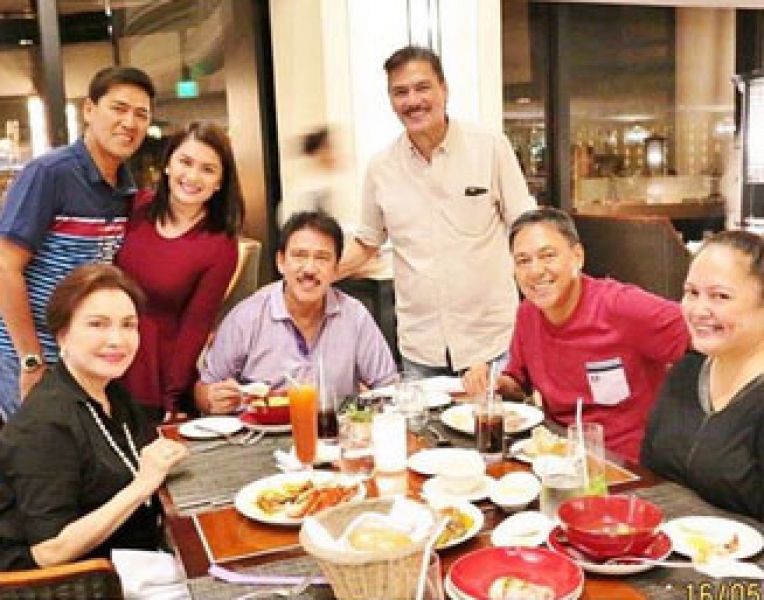 (Photo taken from Pauleen Luna's Instagram)
Pauleen also posted a selfie with her husband Vic, who actively participated in Senator Sotto's electoral campaign.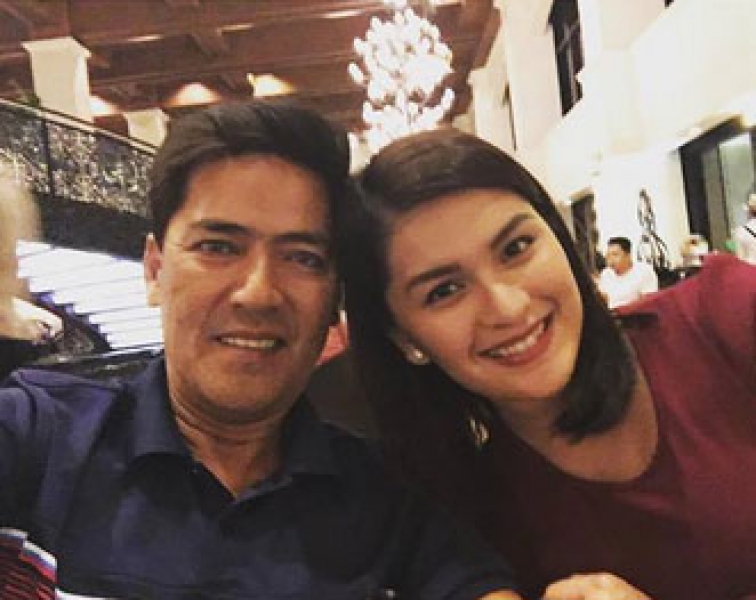 (Photo taken from Pauleen's Instagram)
The celebrity couple also campaigned for Vico as council candidate in Pasig City.