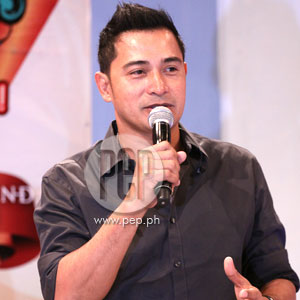 ---
Actor-director Cesar Montano is now a member of the Optical Media Board (OMB), a government regulatatory body that sees to it that illegal reproduction of optical media is penalized.
In a news article published by the Manila Bulletin today, February 1, the action star was reportedly appointed by President Benigno Aquino III to take on a post in the anti-piracy squad.
With occupying his first government post comes Cesar's responsibility of combating film and music piracy with OMB chairman and actor Ronnie Rickets.
Cesar was defeated by Edgar M. Chatto for the Bohol gubernatorial position during the May 2010 elections.