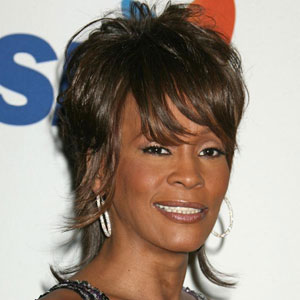 ---
Whitney Houston has been buried.
The 48-year-old singer was laid to rest next to the body of her father, John Russell Houston Jr., who died in 2003, at the Fairview Cemetery in New Jersey on Sunday (February 19).
Only close family—including cousin Dionne Warwick—attended the private burial, with fans lining the route to the cemetery.
To keep onlookers out, a huge tent was erected over the site where Whitney's silver coffin was lowered into the ground.
The "I Look To You" singer's "going home" service had taken place on Saturday (February 18), and stars including Oprah Winfrey, Mariah Carey, Clive Davis, and Kevin Costner—Whitney's co-star in movie The Bodyguard—were among the mourners.
Kevin paid tribute to the singer in a moving eulogy at the funeral, telling her fans to remember "the sweet miracle" of the singer.
He said: "I urge us all inside and outside, across the nation and around the world, to dry our tears, suspend our sorrow and perhaps our anger just long enough, just long enough to remember the sweet miracle of Whitney...
"So off you go Whitney, off you go, escorted by an army of angels to your Heavenly Father and when you sing before Him, don't you worry, you'll be good enough."