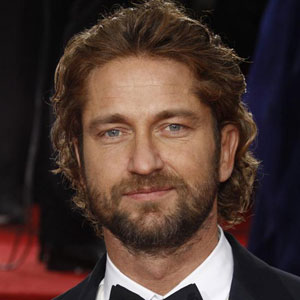 ---
Gerard Butler is home and "in good health."
The Bounty Hunter star was in the Betty Ford Center in California, receiving treatment for substance abuse over the last three weeks, but was discharged yesterday (February 24).
His representative, Rupert Fowler, said: "Gerard has completed a successful course of treatment and has returned home in good health."
Gerard had entered the facility after realizing he was becoming dependent on prescription drugs.
His problems were allegedly triggered by the physical demands of shooting 300 in 2006 when he started taking painkillers to cope with numerous injuries he got while shooting the action film.
The problem got worse when the 42-year-old actor was filming Of Men and Mavericks when he was badly hurt in December during a surfing accident.
Gerard is set to leave the facility today (February 24).
In December, the Scottish star was said to have cheated death by seconds during his surfing accident, which saw him trapped underwater after being hit by a series of waves.
Gerard got caught in a 12-ft swell while filming Of Men and Mavericks—which tells the true life story of late surfing icon Jay Moriarty—at the infamous big-wave Northern Californian surfing spot Maverick's.
After being pulled from the water onto a jet ski, he was taken to shore and driven to Stanford Medical Center where he was kept under observation for one night.