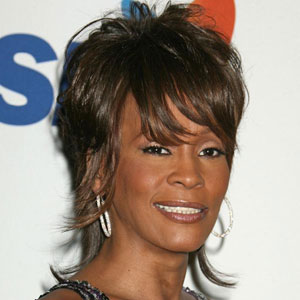 ---
Whitney Houston's death is reportedly set to be ruled an accident.
The 48-year-old singer's body was found submerged in a bathtub in her Beverly Hilton Hotel suite on February 11—and according to a source, "nothing suspicious" has been found to suggest foul play.
The insider told E! News that the "I Will Always Love You" star's family do not believe she died as a result of deliberate action by herself or someone else.
The cause of death on Whitney's death certificate has been listed as "deferred" pending the results of toxicology tests, but the source claims police are now coming to the end of their investigation, having not found any link between the tragedy and physicians.
The insider added: "She had no marks on her body whatsoever to indicate a struggle, and she was the furthest thing from trying to kill herself."
The Los Angeles County Department of Coroner refuses to comment as the investigation is ongoing, although the toxicology report is expected to be with police next week to confirm whether bottles of prescription pills believed to have been seized from the troubled star's room played a role in her demise.
One person who won't be happy with the findings is the sister of Whitney's ex-husband Bobby Brown.
Leolah Brown believes there is more to former sister-in-law's death than meets the eye and has vowed to investigate.
She told Access Hollywood: "It's very important to know that she did not just pass away like that. No. And if it's the last thing that I do, I'm going to find out what truly happened to my sister."
ADVERTISEMENT - CONTINUE READING BELOW