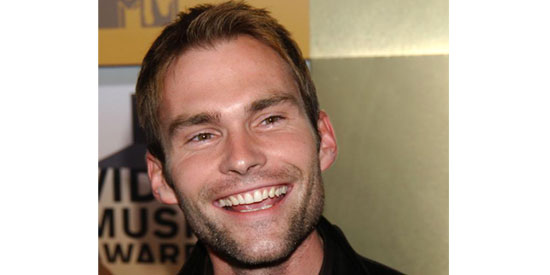 ---
Seann William Scott is marrying model Lindsay Frimodt.
The American Reunion actor proposed to the Victoria's Secret beauty on Valentine's Day, this February (February 14).
A source close to the star told Life and Style magazine: "Seann asked her to marry him on Valentine's Day and she said yes."
The 35-year-old star may be reprising his role as womanizing, sex-obsessed Steve Stifler for American Reunion—the fourth film in the American Pie series—but has distanced himself from the hard partying character in real life.
He recently said: "I have a girl in my life. I was never really able to take advantage of being an actor, because I was always too shy to talk to girls."
Seann also admitted many fans of his iconic alter ego are upset when they realize he is nothing like him.
He explained: "I walk down the street and someone's like, 'Hey, we'll buy you a shot.' And I'm like, 'No, I'm OK.' They're so crushed, like 'What? But you were in American Pie.' I say, 'It's a movie.'"
Seann—who has previously been romantically linked to actresses Jaime King and January Jones—voluntarily admitted himself to rehab last year for "health and personal issues."
A source said at the time: "He completed the 30 days successfully—he's doing great. Seann dealt with an issue and hopefully he can do American Reunion and re-energize his career."
American Reunion will be released this Spring.