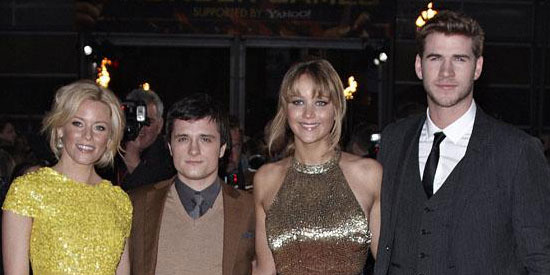 ---
The 22-year-old actor—who is dating Miley Cyrus—thinks of his Thor star sibling as his "role model" and believes if it weren't for him, he would have taken a different career path.
Speaking at the European premiere of his new movie, The Hunger Games, at London's O2 Arena, where his brother turned up to support hm, Liam said: "It's great that Chris is here to support me tonight.
"He is six-and-a-half years older than me. I wouldn't be acting if it wasn't for him.
"I've learned a lot of what I know from him. He's one of my biggest role models."
Liam stars alongside Jennifer Lawrence and Josh Hutcherson in the eagerly anticipated novel adaptation about a group of youngsters in the future who are forced to fight to the death for a television audience.
Josh admitted he had a great time working on the action-packed movie.
He said, "The whole cast was great to work with.
"Jennifer was amazing and she is extremely humble and very down to earth and really funny.
"She will have no problem coping with the hype."