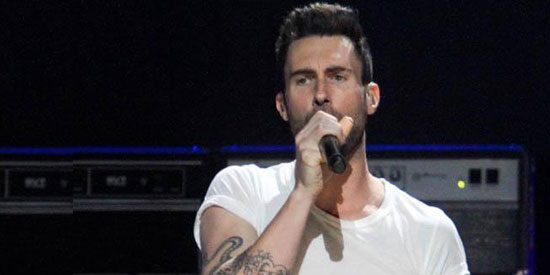 ---
Adam Levine hates the word "bromance."
The Maroon 5 singer has been subjected to the term since striking up a close friendship with fellow The Voice mentor Blake Shelton, but admits he can't stand it.
He said: "Can we please kill that stupid term? We're just friends. It's called friendship!"
Meanwhile, Blake insists he was just joking when he told MTV News: "I have a man crush on Adam. I want to kiss him. I want to kiss him so bad. I don't care if it's mutual or not. He's sexy, is the word I'm using."
Clarifying his comments, the 35-year-old country singer laughed: "A few weeks ago somebody asked me, 'What about you and Adam's bromance. Is there anything to it?' And I sputtered off, 'Yeah, I'm going to make out with him.'
"The next thing you read is, 'Blake wants to kiss Adam.' Man, I can't believe how honest I was."
But he admits he is enjoying his new-found friendship. He added to People Magazine: "It's fun. It's just like we're sitting around the bar, making jabs at each other."