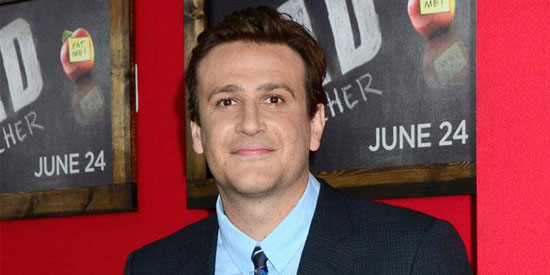 ---
Jason Segel has confirmed he is dating Michelle Williams.
The Five-Year Engagement star was first photographed with Dawson's Creek alum last month, and has now confirmed they are indeed an item.
Asked about their romance by U.S. television show Extra, he said: ''I think we would just very much like to be happy. That's all I'm going to say about it.''
His current co-star and off-screen friend Emily Blunt jokes that the 32-year-old actor has significantly matured thanks to Michelle.
She said: ''He's a man-boy! He used to be a boy-boy and now he's a man-boy.''
Jason added, ''I think I might even be becoming a man-man ... potentially!''
Michelle—who has daughter Matilda, six, from her previous relationship with the late Heath Ledger—knew Jason for years through mutual friend Busy Philips, before their romance, ''kind of happened overnight'," according to US Weekly.
A source says Jason has been making a conscious effort to behave more maturely to show his ''commitment'' to Michelle.
The insider said: ''[Jason] has been trying to be more of a grown-up lately.
''He is taking care of himself more, exercising, eating right and dressing better. Basically, not acting like a frat boy anymore.''