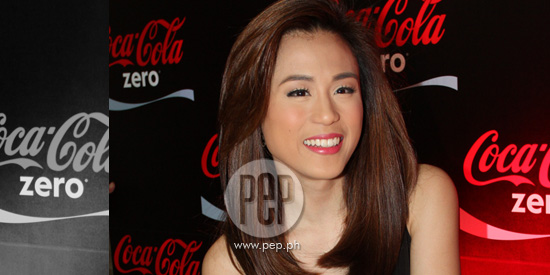 ---
Toni Gonzaga received much criticism from the public, mostly aired on social networking site Twitter, after exchanging views with her co-hosts Boy Abunda and Charlene Gonzales-Muhlach on The Buzz last Sunday afternoon, May 20.
The three talk show anchors were discussing the protests by religious fundamentalists against American pop superstar Lady Gaga who held a two-day concert in Manila on Monday (May 21) and Tuesday (May 22) night.
"Personally, I liked Lady Gaga before, especially yung first song pa lang niya," initially said Toni who, after a while, ceased listening to the international pop singer's provocative music.
"Napansin ko na medyo nga nagkakaroon ng double meaning yung mga succeeding songs niya, I stopped listening to her music," added the actress/host/singer.
Lady Gaga's songs "Born This Way," "Bad Romance," "Poker Face," and "Judas" have been reckoned blasphemous and said to be promoting "satanic teaching" by conservative groups.
When Charlene said during their usual panel discussion, "I really like Lady Gaga and I think you can choose the good and leave out the bad," Toni was quick to retort, "No, but hindi ba, you are what you listen to? Kung ano yung pinakikinggan mo, eventually, subconsciously, nagiging ganun na rin, it affects your mind, especially music."
The 28-year-old reaped negative remarks for such comments, some calling her a "hypocrite," "close-minded," and mockingly labeling her the country's very own "lady gaga."
At the official launching of Toni Gonzaga as the new ambassador of Coke Zero, today, May 23, at The Gallery, Greenbelt 5, Makati City, the multimedia personality defended herself when questioned about the statements she made on national television.
ADVERTISEMENT - CONTINUE READING BELOW
"Yes, I am aware that I was being bashed and being named names. I was being called a hypocrite and trying to be righteous, but I believe I merely stated my personal opinion," Toni started.
"I'm not convincing anyone or I'm not forcing anyone to agree with me because I was just asked and that's just how I feel and what I feel at the moment.
According to Toni, she did not feel like she "condemned" or "judged anyone" because it was a "general statement" she just gave.
"That's how I feel about it and I think that we should just all respect each others' opinion just like how I respect their opinion towards me," she told her critics.
RESPECT FOR LADY GAGA. Maintaining her perspective on Lady Gaga's music, Toni relayed, "I used to be a fan of her songs before and I must admit that I used to listen to her and I used to perform her songs.
"But it's just that lately, there are some things that she does and there are some lyrics in the song that I personally felt uncomfortable [with]. So, I decided to stop listening to her songs."
Despite this, Toni said she still respects Lady Gaga as an artist.
"I know that she's doing what she loves to do and she's expressing her form of music through her songs… or [the way] she's expressing herself and her image through her songs. So, I respect her for that."
ADVERTISEMENT - CONTINUE READING BELOW
SO BE IT. While Toni holds no grudge against Lady Gaga or her legion of fans, the TV host/actress holds her ground: "What I merely stated was just my opinion and if I get bashed for my personal opinion, then so be it."
Does Toni believes that music can penetrate a person's thinking.
"Whatever it is that we put in our hearts and minds, whatever seed you plant in it, it will grow. We might not know it but subconsciously, in one way or another, it can affect us."
She reiterated, nonetheless, "I respect her and I will continue to respect her and her music but it's just my personal choice to stop listening na lang … to her songs.
"But my respect for her doesn't stop as an artist."